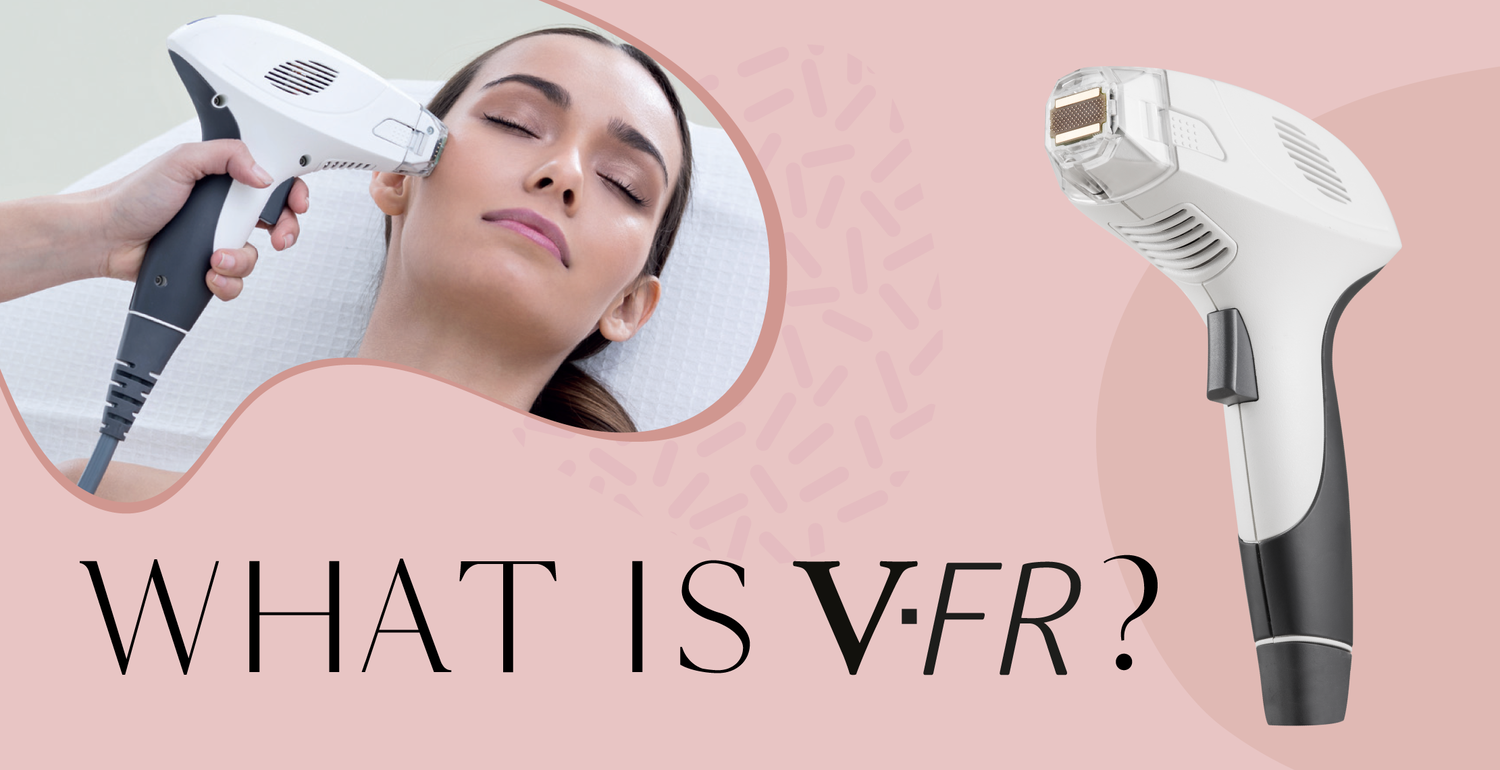 We at Pretty Please Aesthetics and Dapper Aesthetic Facility are excited to offer Viora VFr as a powerful, minimally invasive, ablative therapeutic alternative to aggressive laser treatments and therapies, with minimal downtime.
What is Viora VFr?
VFr, or fractional radiofrequency, is a spectacular anti-aging treatment. VFr involves treating one or more layers of the skin with heat, suction, and radiofrequency micro-pins to trigger collagen production and cell turnover. The Viora technology is highly innovative and has been used in Europe and Asia for years; it was recently FDA-approved for the treatment of deep-set wrinkles and acne scarring in the United States! Our team participated in the FDA clinical trials with a select group of our clients, and the results were absolutely gorgeous.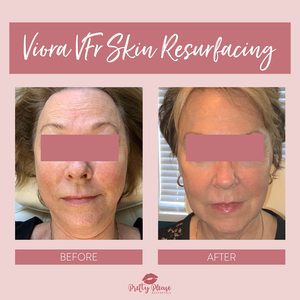 What does it do?
VFr is a suitable option for scarring treatments (acne or otherwise), stretch mark treatments, skin resurfacing, pigment disorders, and labial rejuvenation. VFr can help lift sagging skin, improve tone and texture, and promote facial rejuvenation. We love this for stubborn smoker lines, accordion lines, stretch marks, and acne scarring.
What are the benefits of fractional radiofrequency?
We can effectively treat the face, neck, décolletage, hands, arms, and abdomen. The treatment is relatively painless; we apply a potent topical numbing cream before your procedure and have Pronox if you feel anxious. The results are incredible, and our VFr clients feel like they can face the world with newfound confidence. This treatment can also be combined with an IPL Photofacial.
What is the recovery and downtime?
Clients can anticipate approximately 1-4 days of "social downtime," but you can function normally immediately after the procedure. The aftercare is pretty easy! Keep your skin clean and hydrated with Aquaphor or a similar emollient for 24 hours. Use a gentle wash and hydrator, like ZO SkinHealth Gentle Cleanser and ZO SkinHealth Hydrating Creme. You can apply makeup the following day. Avoid harsh products, strenuous exercise, and sun exposure for two days. Do not pick at your skin as it is healing. Apply sunscreen, SPF 50+, every 2 hours while in the sun, and avoid prolonged sun exposure for 30 days post-treatment.
How many treatments are recommended?
Treatments are scheduled 4-6 weeks apart, depending on the area being treated, and clients may start seeing results after as little as one treatment. You may need an additional 2 treatments, depending on the severity of your skin issue.
If you are considering this or any of our other anti-aging treatments, please schedule a consult with one of our excellent providers. We cannot wait to see you!
*May not be suitable for clients with heat-induced pigment disorders such as melasma